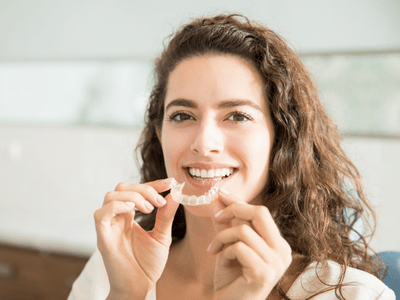 After months or even years of braces, patients are only too happy to finally be done with treatment. To make sure the smile you leave our office with stays with you forever, you'll need to be fitted with and wear a retainer. Retainers prevent relapse and are a way to make sure the movements your orthodontist made are permanent. Get the answers to frequently asked questions about retainers and maintaining a healthy smile after receiving orthodontic treatment from Dr. Kevin Race at Race Orthodontics.
In This Post, We'll Cover:
What is a Retainer?

Different Types of Retainers

Wearing Your Retainer

What if My Retainer Doesn't Fit Anymore?